Irrigation
Permanent Irrigation Systems uses only quality materials and equipment from Rain Bird with a one-year guarantee, parts and labor included. We are committed to your full satisfaction with any system we install.
You can expect the best from Permanent Irrigation Systems:
Spray bodies that are easy to maintain and keep constant pressure.
Pump stations built to individual specifications for top efficiency.
Nozzles and rotors with optimal coverage without water waste.
Valves that are reliable and resist chlorine and chemical damage.
Central controls that adjust water output for weather conditions for lower costs and healthier plants and grass.
Your system will include:
Nozzles and rotors that won't waste water.
Spray heads that disappear underground when not in use.
Valves that are reliable and not prone to clogs.
Rain sensors that automatically adjust to weather conditions.
A timer and control panel you can set and forget.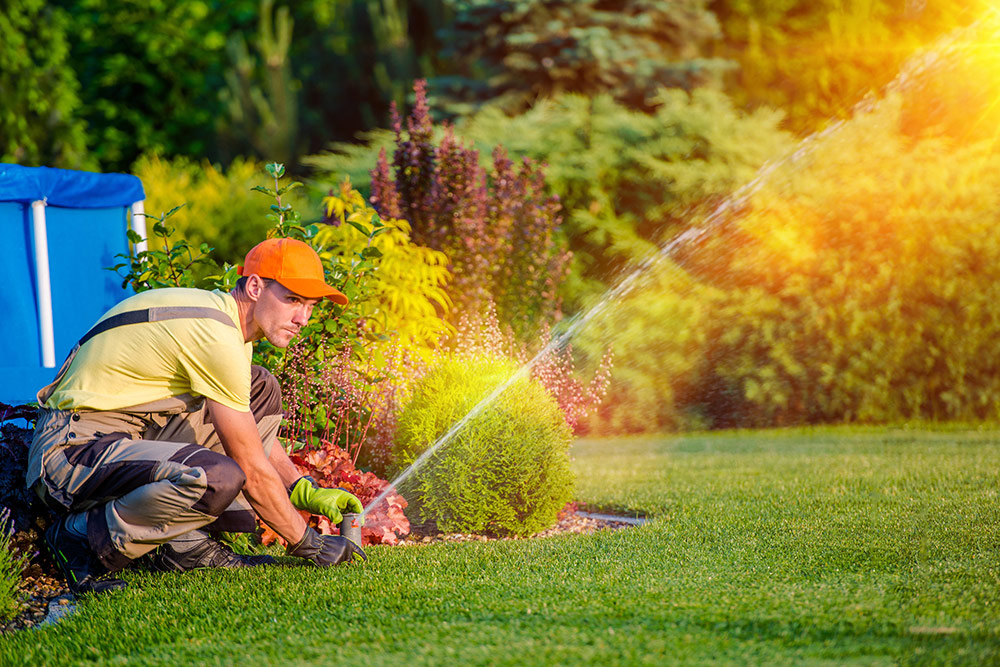 Residential Sprinklers
Permanent Irrigation Systems specializes in residential underground sprinklers for gardens and lawns. You can save water, money and time while you upgrade your home's value and curb appeal.
We will give you a free estimate on site to design the best system for your needs at the best price. We will fully instruct you how to time and adjust your sprinklers for savings and efficiency while nurturing your grass, garden, trees and flowers.
Permanent Irrigation Systems installs only quality commercial-grade sprinklers from Rain Bird, unless otherwise requested. You will find your system easy to maintain and use, and we provide winterization and spring start-up.
Commercial Systems
Permanent Irrigation Systems provides efficient watering and easily maintained irrigation for large commercial and public areas. We service new construction, businesses, parks, cemeteries and many others. Our equipment and techniques will avoid disturbing your property's existing features.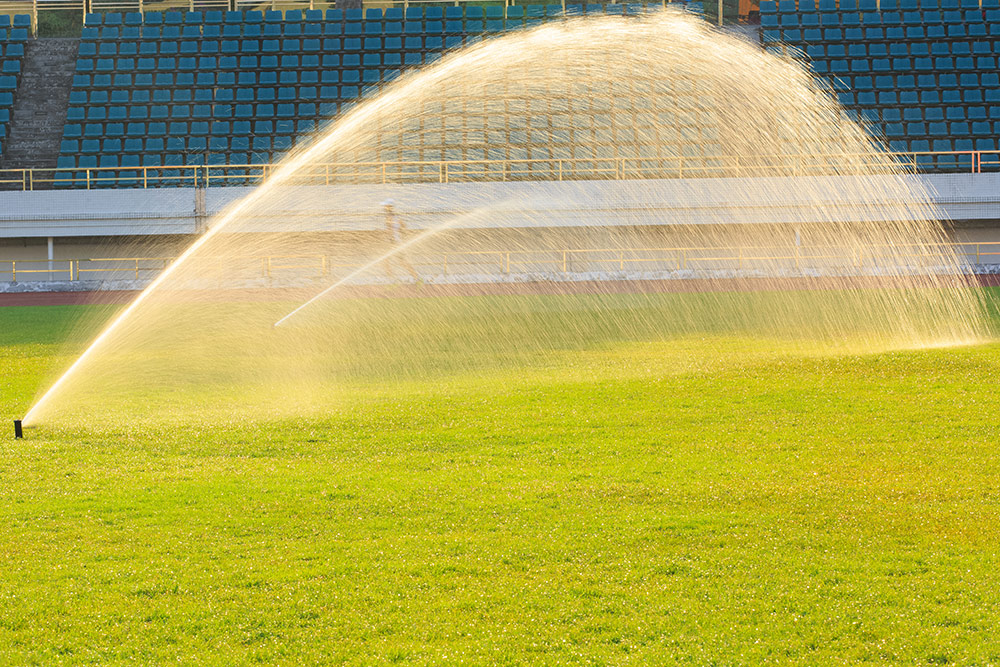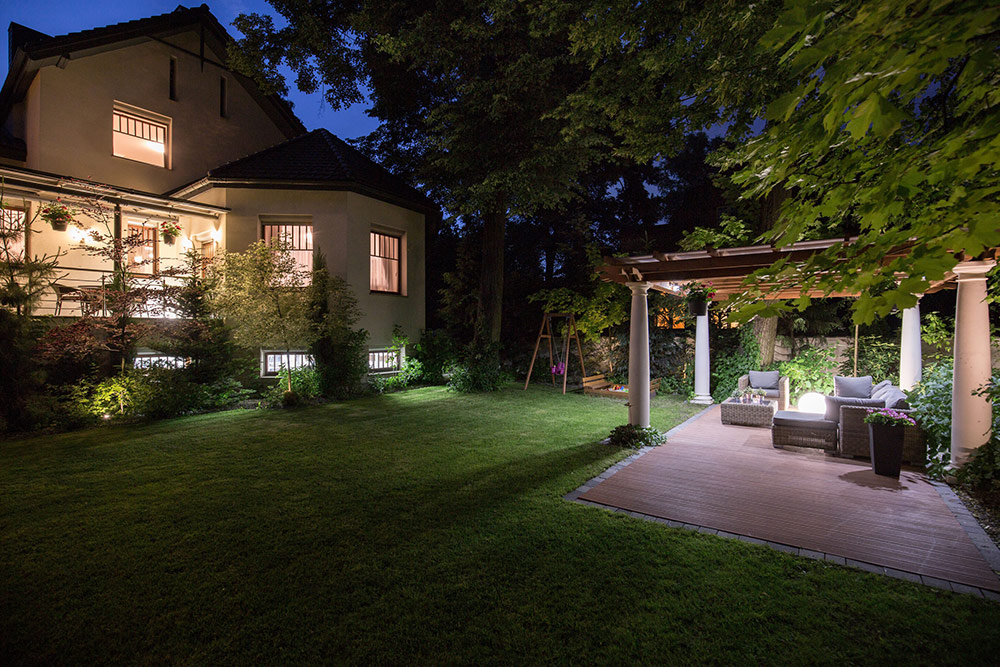 Lighting
Permanent Irrigation Systems' equipment and professional technicians will give you efficient and worry-free landscape lighting with great curb appeal.
Add beauty and safety along your walkways, deck, patio and steps with concealed wiring and programmable timers. When our expert staff is done, you will only see the attractive results.
Choose from many lights and effects, such as:
Uplighting to highlight your landscape's features.
Diffused lighting for soft light in circular patterns.
Shadow lighting to create dramatic effects.
Wash lighting to illuminate flat surfaces and walls.
Grazing to bring out textures and distinctive surfaces.
Spotlighting for focal points in your garden or yard.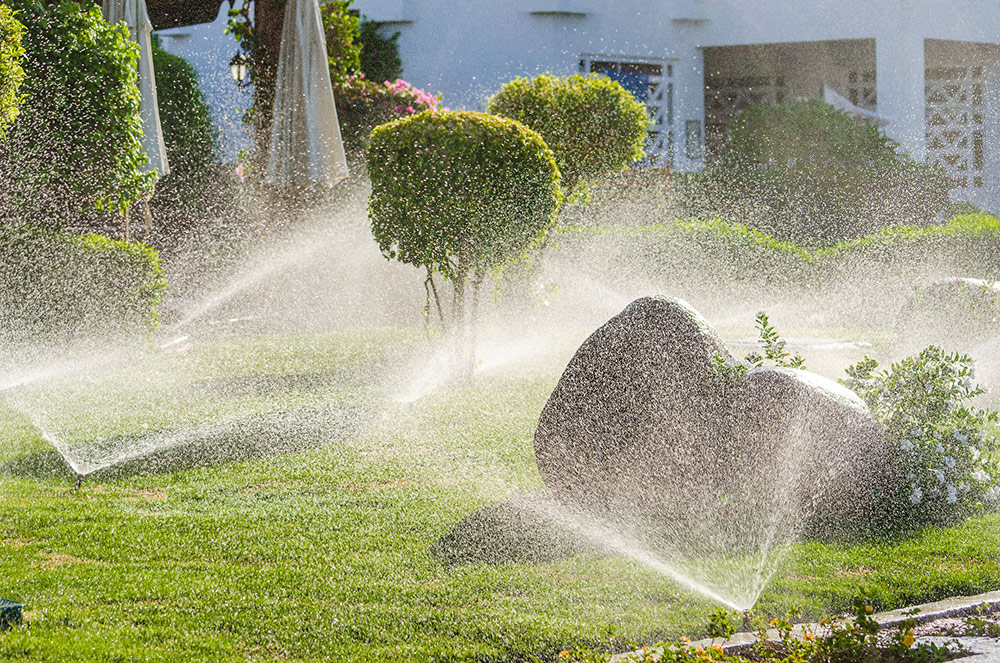 Spring Start ups
The technician will go through your system to make sure all the areas are getting sufficient water, and can make adjustments to the system as well as recommend improvements if needed.
Winterizations
We use a high volume air compressor to get your system ready for the cold temperatures, by blowing out the water to prevent any freezing damage.
Certified Backflow Testers
We will test your device and send in the report to the city.
Landscape Lighting & Repair
Permanent Irrigation will repair your existing system, whether we installed it or not.
Sprinkler Systems & Services
#158-2633 Viking Way
Richmond, BC, Canada